What They Say?

You can make more friends in two months by becoming interested in other people than you can in two years by trying to get other people interested in you."
— Dale Carnegie

""There is no friend as loyal as a book."
— Ernest Hemingway


How to Make Friends?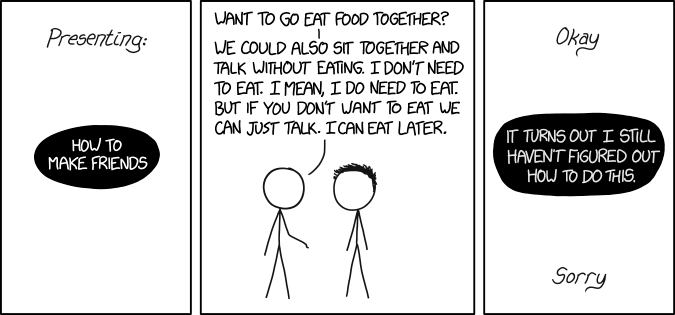 Courtesy: XKCD.COM