What They Say?

"Always dream and shoot higher than you know you can do. Do not bother just to be better than your contemporaries or predecessors. Try to be better than yourself."
― William Faulkner

"No matter who you are, no matter what you did, no matter where you've come from, you can always change, become a better version of yourself."
― Madonna


EDITORS - The Story of our Editor too ;)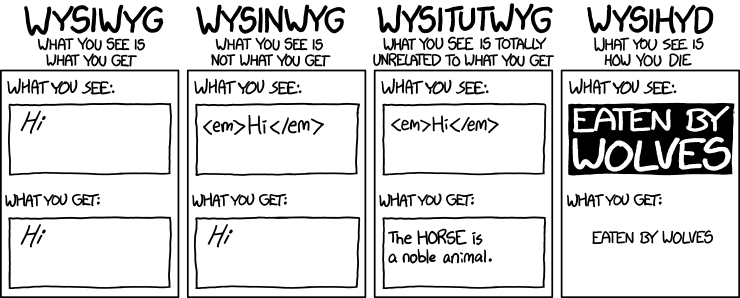 Courtesy: XKCD.COM
Editor's Note:
Hey There!
I'm just dropping by to thank you for making us a part of your day, everyday! We're glad to bring to you the 50th Issue of the E-magazine. We love to take you on a fun-read drive with something new everyday and hope that you enjoy it too! If we have helped you get-smarter or you have ever liked anything about us - Content, Design or Recommendations, be our ambassadors and tell us about it on our social media handles.
Review, Tag or Comment! Today we are doing a re-post for everything!
And also don't worry, we're not gonna show our history today! You get your regular dose of amazing reads that'll get you smarter for the day.

Happy Reading
Radhika Sharma
Editor-in-Chief, TSSO

PS. Feel free to share your views with me at radhika@theschoolsocial.in